Tuesday, January 10th, 2012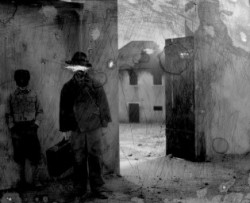 The Silent Village exhibition opens at the Dox Centre for Contemporary Art in Prague on 12th Jan, 2012, with a new Czech translation of the catalogue texts. The show features work by Peter Finneomore, Paulo Ventura and Rachel Trezise (and a catalogue designed by us).
We might not make the opening as it's a bit far to go for a night out, but if you're in the area, pop along. The exhibition runs till the 9th April.
More on the Dox website.