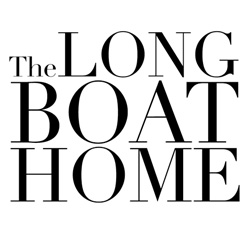 The Long Boat Home is a project by psychotherapist Martin Pollecoff, which puts ex-services men and women across the UK in touch with psychotherapists and counsellers in their local area. Therapists and counsellers who sign up for the service are encouraged to work with ex-services men and women at a reduced rate.
Having built Martin's website for his psychotherapy service in London, Martin approached us to build a site for The Long Boat Home, in a series of incarnations. Initially the site consisted of a handful of elegant, black and white pages designed to encourage the therapeutic community to lend their support to the project. The reception overwhelmingly positive and has led to people such as James Antrican, currently chair of the United Kingdom Council for Psychotherapy agreeing to take part.
The current incarnation of the site is as a flat list of therapists who have offered their services, but we are working with Martin on converting this list into a dynamic, searchable database.
Visit the website at: http://www.thelongboathome.co.uk
The Long Boat Home – home page (design layout)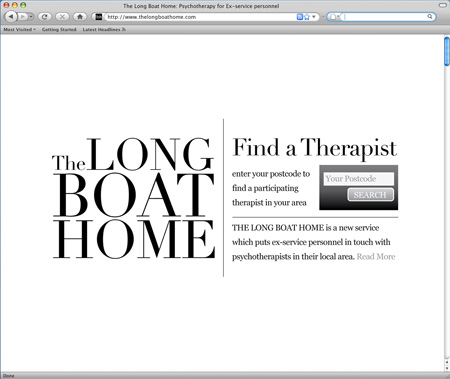 The Long Boat Home – directory of therapists (design layout)